I offer different levels of editing services for web pages, newsletters, magazines, journals, supplements, conference abstracts and more.
As an active member of Editors Canada, I follow the national professional association's standardize definitions for the services I offer. They are summarized below.
Stylistic Editing
This type of editing clarifies the meaning, ensure coherence and flow, and refine the language. It includes:
eliminating jargon, clichés, and euphemisms
maintaining the language level appropriate for the intended audience, medium, and purpose
adjusting the length and structure of sentences and paragraphs
maintaining tone, mood, style, and authorial voice or level of formality
Also known as line editing (which may also include copy editing).
Plain language editing falls within stylistic editing.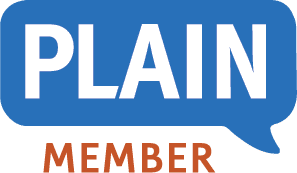 Copy Editing
This type of editing ensures correctness, accuracy, consistency, and completeness. It includes:
correcting grammar, spelling, punctuation, and usage in text, tables and figures
checking for consistency and continuity of mechanics and facts
notifying designers of any unusual production requirements
developing a style sheet or following one that is provided
correcting or querying general information that should be checked for accuracy
Copy editing is often loosely used to include stylistic or structural editing, fact-checking, or proofreading. Editors Canada and I only use it as defined here.
Proofreading
Examining material after layout or in its final format to correct errors in textual and visual elements. The material may be read in isolation or against a previous version. Note that proofreading is checking a work after editing; it is not a substitute. It includes checking for:
adherence to design
minor mechanical errors (such as spelling mistakes or deviations from style sheet)
consistency and accuracy of elements in the material (such as cross-references, running heads, captions, web page heading tags, hyperlinks, and metadata)
It may also include:
copy fitting
flagging or checking locations of art
inserting page numbers or checking them against content and page references
Web Editing
This type of editing and updating the content of web pages, including text, images, and links. It includes:
checking links to ensure they point to the right places
checking that link text accurately reflects where the link goes
reorganizing or revising print copy for the web
changing or writing web copy according to web-writing best practices
proofreading final websites and checking for consistency on all site elements
identifying potential copyright issues
advising on accessibility issues
Production Editing
Often completed by a managing editor, this work includes coordinating and supervising design, formatting, and proofreading stages, and ensuring integration of design and content. It may include:
formatting
proofreading
inputting changes
locating, negotiating with, and supervising designers, artists, and printers
creating production schedules
Style Guides
I have worked with the following style guides:
The Canadian Press Stylebook
Editing Canadian English
The Canadian Style
Publication Manual of the American Psychological Association
AMA [American Medical Association] Manual of Style: A Guide for Authors and Editors
Scientific Style and Format: The CSE [Conference of Science Editors] Manual for Authors, Editors and Publishers
MLA [Modern Language Association] Handbook
If you don't work with these style guides, I will work with the style guide of your choice. I can also create a custom style guide to suit your needs and the needs of your target audiences.
I provide stylistic, copy, and web editing services using Microsoft Word documents, Google Docs or PDFs. Proofreading can be done with PDFs or hard copies.
Email me about how my unique combination of skills can help you achieve your goals. A sample of the text may be requested to provide a quote.